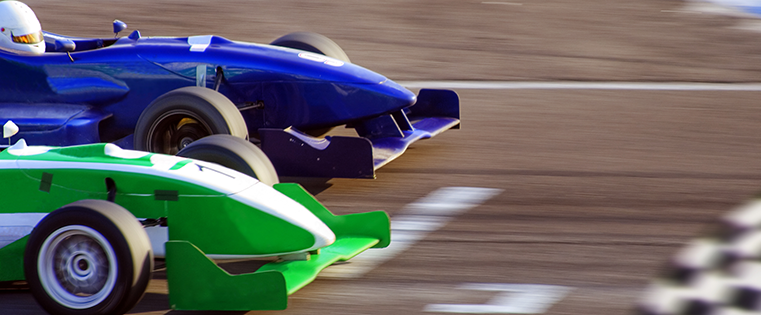 "Send me a proposal."
These words will send most agencies into a spin, working furiously to complete an insightful, in-depth document outlining what they can do for a client, how they can do it, and what it will cost.
The problem is that many agencies regard the proposal as the first phase in the sales process, when in fact, it should be one of the final steps.
A proposal is a document confirming previous discussions, not a conversation starter.
We could say you should stop writing proposals -- only contracts -- but that's just simply not possible for most firms. There is value in this document, but you have to understand its place in the sales cycle and how a proposal from your agency should be used to win a contract.
We asked a group of professional what agencies can do to win more proposals. Here's their advice for securing more new business:

Don't Suprise the Client
Practice the concept of the 'No Surprise' proposal. In other words, do not present the proposal until you have reviewed every detail of it with your prospect. When they do see it, they know its coming. They know what is in it and have already agreed to everything. Now all that is left is for them to say 'yes.' Slow down the proposal, and speed up the sale.

- Matt Sunshine | LeadG2

Focus on the How, not the What
Don't talk about what you can do for the potential new client, but instead focus on showing them how. Spend time understanding the prospect's business and current challenges, and walk them through your agency's process and onboarding strategy to show them the level of detail and organization you use to set them up for success.

- Marc Herschberger | Revenue River

Leave Out the Fluff
Understand needs, pain points, hurdles, etc., and address them with real solutions as concisely, easy to understand, and goal-driven as possible. The average amount of time humans spend concentrated on a task without becoming distracted is less than that of a goldfish. Don't inundate potential customers with fluff and non-essential information. Get to the point without sacrificing value and quality.

- Craig Kilgore | Mainstreethost

Use Success Stories to Impress
Make sure you have great success stories that you can share with potential clients. At the end of the day, most, if not all, potential clients want to know you will provide value to them and generate positive ROI. Your success stories are the best way you can demonstrate to prospects that you can back up your talk. The effect is magnified when your success stories are in the same industry as your prospects or involve a similar situation. Make sure you're not only doing your absolute best to create fantastic results for your current crop of clients, but you're also using those success stories to your advantage to win new clients.

- Matthew Bivens | 98toGo

Give the Client an Insider View
One thing an agency can do to increase its chance at winning is to give a glimpse inside the company, not just with words but with solid proof. An example of this could be a short video highlighting the team they would be working with, what your company stands for, and any partnerships or technologies that make you a good fit for the client. Also, don't forget to personalize the video to the client you're trying to win.

- Bethany Shepard | Element Three

Determine Which Metrics Really Matter
Focus on the business metrics that matter most to the client, which means talking about revenue and profit rather than marketing metrics like awareness and engagement. It's important to discuss aligning marketing activities to sales to show them the expected ROI on their investment. If you can do this in your proposal, you'll be the winner.

- James Cox | Tracepoint

Focus on Solving Problems
The best thing you can do as an agency to win more proposals is to thoroughly diagnose your prospect's problems and create your proposal around solving those problems. You may know the prospect needs help with other elements, but those should be secondary to solving their problems. Structure your proposal in this fashion as well -- here are the challenges you're experiencing, and here's what we'll do to solve them.

- Spencer Powell | TMR Direct

Determine the Culture Fit First
Make sure the prospect is a good fit for your agency and culture first. If they are, invest time and resources understanding the prospect's needs and challenges so you can provide a proposed solution that fits their needs and also works for your team.

- Brian DeKoning | Raka Creative

Propose What the Client Needs, not Wants
Go beyond what the prospect thinks he wants. Propose what you know will work for them. Make sure you explain that you heard them, but from your experience with other clients, you know that X, Y, and Z will give them much better results.

- Alisa Meredith | OverGo Studio

Decide if the Client Is Worth It
Decide on the initial call if the relationship will be mutually beneficial and has the potential to be long term. You will write less and win more.

- Trish Lessard | Media Junction

Agree to the Terms First
Although Aristotle said that the secret to humor is surprise, the proposal is typically not the time for humor and surprises. Prior to submitting a proposal, make sure you have clearly defined all the major points verbally with the potential customer.

By discussing the scope, cost, timeline, and details prior to submitting a written proposal, you can uncover objections earlier in the process. Discovering those objections allows you to work through the prospect's concerns with them, rather than having your proposal rejected because a competitor's proposal looked better on paper.

Good business is relational and requires dialogue. Unfortunately, many agencies skip that and rush to provide a written document before either side is ready for a formal proposal. Agree on the terms first. Then, put them in writing, and sign the deal.

- Gray MacKenzie | GuavaBox

Set Expectations Early
Stop emailing proposals and telling leads to let you know a good time to discuss or to contact you once they have reviewed it. Too often, a lead looks at the proposal without an accompanying explanation as to why your services equal the cost. They get sticker shock, and you never hear from them again. Instead, set the lead's expectations early that the proposal will come after you understand their specific goals and timeline. Once it's time for the proposal, schedule a time where you can review it with the decision-maker. The first time they see the proposal should be when you're on the phone or in a face-to-face meeting where you are going through it with them. Emphasize how your services will help them reach their quantifiable goals. This ensures the lead understands the value of your services.

- Lori Aitkenhead | Paveya

Guarantee That You'll Win
It sounds backwards, but don't send a proposal until you know why and when you'll win it. You should have addressed all the reasons why you might not have won the account. A proposal should be the written version of your verbal project agreement.

- Ed Marsh | Consilium Global Business Advisors

Show the Economic Benefit
In the first paragraph or slide, show the decision-makers the economic (i.e., dollar) benefit they will receive when engaging with you.

Demonstrate the increase in revenue using the lifetime value of a customer, and show margin improvement by highlighting the lower cost of customer acquisition.

- Chris Fell | g2m Solutions

Invest in the Client
Be willing to put your money where your mouth is. For example, if we are writing a proposal for a HubSpot user, we will do a complimentary evaluation of their portal. This serves multiple purposes: it gives the prospect a list of things that they can do to improve, and it demonstrates our depth of knowledge of inbound and how we might work together. It also gives us a better understanding of the activities needed to increase conversions.

- Rebecca Graves | Spot On

Forget the Proposal
The best way to increase your chances of winning a proposal is to not make them in the first place!
If you have been able to differentiate yourself and your company sufficiently in the sales process, as well as qualify the prospect for budget, you should simply be reviewing a plan that the prospect knows only you can provide and is already at a cost they know they can afford.

- Wes Powell | TMR Direct

Create a Stunning Package
In addition to providing a compelling and relevant proposal that clearly speaks to the client's business needs, the one thing an agency can do to stand out is to deliver a visually compelling proposal. Forget Word documents. Deliver a presentation that stands on its own merit in both design and content.

- Bernie Borges | Find and Convert

Don't Forget to Follow Up
Keep the momentum going by scheduling another meeting. Don't leave a meeting without scheduling a follow-up.

- Michael Reynolds | SpinWeb

Track Client Interest — and Interactions
We create custom, password-protected proposals as landing pages. There, we host a link to our tailored proposal and provide an easy way for the client to contact the project point person. Our potential clients appreciate the obvious effort and personalization, and we love that we can see how and when they interact with our proposal.

- Amahl | Raka Creative

Convince the Client That You Are the Right Partner
If you want to win a proposal, follow two simple steps: show your prospect their own customized path to success, and then convince them why they need your agency to get there.
First, prove that you're invested in them by doing your due diligence. That means building a customized solution that can't be packaged up and sold to anyone else. Use data and research to show that you have a unique understanding of the client's entire marketing landscape -- from audience buying behavior and influencers to competitors and strategic growth opportunities.
Then, show how you are uniquely positioned to guide the client down the path to success. What makes your agency special? Do you have unique capabilities, partnerships, intellectual property, or methodologies? Know the value you bring to a partnership and understand why it can't be replicated elsewhere.

- Eric Murphy | DigitalRelevance

Don't Overpromise
Be honest on expectations. Don't overpromise and underdeliver. Instead, under-promise and over-deliver.
http://blog.hubspot.com/agency/tips-winning-proposals